SMB Policies and Procedures
SMB Policy and Procedures it is becoming a necessity to have on hand incase of audits, lawsuits, and proving that you meet the qualification of a particular framework or guidelines.
Who has time to write these things? I know that I do not, nor does most business owners, or HR staff of small to mid-size companies.
You can purchase some templates to get you started and then go from there.
Or you can use a Policy and Procedure service company to let them build and control them for you.
Government oversight and litigation has driven the need for proper IT Policies and Procedures even in Small to Mid-size businesses. The need for policies and procedures seems to be growing each year. Because of this it is best to have at least some basics covered for these things.
Because of this you need to have Policies / SOPs in place to show that you are actively managing your digital information:
Policy: a guideline of action or form of conduct expected by employees in a company. A guideline of action on how to guide a decision and reach an expect outcome.
Procedure: an official way of doing something in the company that conforms with existing policies.
SOP: a standard procedure for employee on how to do something. The purpose is to create a step by step instruction on performing a task or responding to an incident. Which will create an effective and consistent outcome by following the SOP.
Recommended Policies and SOPs:
Suggested Policies:
* Acceptable Use Policy – AUP
* Password Policy
* Backup Policy
* Network Access Policy
* Incident Response Policy
* Remote Access Policy
* Virtual Private Network (VPN) Policy
* Guest Access Policy
* Wireless Policy
* Third Party Connection Policy
* Network Security Policy
* Encryption Policy
* Confidential Data Policy
* Data Classification Policy
* Mobile Device Policy
* Retention Policy
* Outsourcing Policy
* Physical Security Policy
* E-mail Policy
Suggested SOP:
* How to respond to a cyber breach / hacker attack / data incident?
* How to cancel or transfer an employee digital / network access when they no longer work at the company.
* How to put on hold an employee digital / network access for employee on leave for more than ___ days.
Document Service Companies for making Policies / Procedures and SOPs:
Trainual – good for small to enterprise size companies
Cyber Security:
We have been helping businesses with technology since 1999 – Omega Magnus Corp.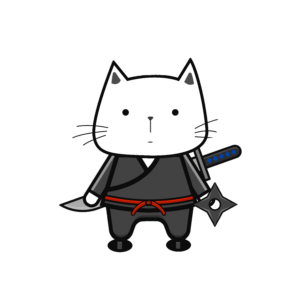 Cyber NiNJA – White SPACE
Let us help improve your cyber security fabric today!
More Advanced Cyber security is avaialbe to protect your business.
The bad actors are only getting better at attacking businesses, is your company protected?
Request A Quote
On request we can provide demos for most of the solutions shown on our website.
General Sales Inquiry
Provide us the information on what services you would like to have quoted.
Customer Support
Most services have direct support, but if you can not find the number or need additional help let us know.