Cyber Security Concerns
You have a small to mid-size business and concerned about Cyber Security?
We have some solutions and concepts for you to better protect your company. But in order to appreciate our security offerings and security fabric we ask that you consider our cyber security model / framework.
We believe in the philosophy of NAAN. NAAN – Never Safe, Always Vigilant , Always Adaptive, Never Trust is our philosophy and approach with cyber and physical security. This philosophy acknowledges there is no perfect protection, security solution, or point in being perfectly secure at any given moment in time.
Thus, security needs to be adaptive – everywhere – all the time improving to keep up with modern hackers, bad actors and government sponsored attacks.
To make this happen you must have access to people that can see the big picture and are constantly developing new procedures, systems, and tests to try to stay ahead of the latest threats from cyber attackers.
This is the future for Cyber Security, never assume you are really secure everywhere and all the time. Limit your exposure to hackers by managing your data, basic employee training, and use security systems that change and grow as your company does.
Financial Responsibility: understand your financial risks and then use that as the measure of what Cyber Security to invest in. Do not be tricked by fancy Cyber Security Firms with fancy terminology, trying to sell you something you do not understand or think you need.
The only worse thing then a hacker breaching your security is a tech company selling a device or service that you will not use, or does not protect the areas that are critical to your company.
Just because popular companies are using that service, or security equipment, does not mean it is a right fit for your budget or company.
Financial Budget: The expected budget for IT Technology in a business is for SMB is 6.9% (average-size company) and 4.1% (midsize company). Out of that IT budget up to 10% should be on Cyber Security systems.
Remember to continue to adapt to your security needs, educate your team and plan for the worst.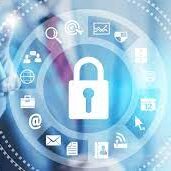 SMB – Top 10 Cyber Security Concerns in order.
The goal is to try to get all 10 covered, start with what you can budget and go from there.
Spark Better Business Protection
Business Data Backup combined with new Cloud Services protect companies against . lost data, security incidents, HR issues, lawsuits.
Lets take cyber security a step higher
We have solutions to cover the SMB – Top 10 cyber security concerns. To help you rise above the security concerns of the modern business.
Protect your data from being held hostage
Crypto viruses and alike are scary business for a SMB. How to protect:
We Will Lead The Way
If you want the white gloves treatment. Then we have 24/7 services to monitor your systems and to help monitor, protect and if needed remediate from an attack. SOC as a Service offerings.
Cyber Security:
We have been helping businesses with technology since 1999 – Omega Magnus Corp.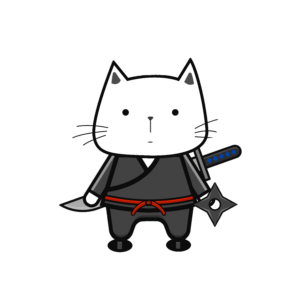 Cyber NiNJA – White SPACE
Let us help improve your cyber security fabric today!
More Advanced Cyber security is avaialbe to protect your business.
The bad actors are only getting better at attacking businesses, is your company protected?
Request A Quote
On request we can provide demos for most of the solutions shown on our website.
General Sales Inquiry
Provide us the information on what services you would like to have quoted.
Customer Support
Most services have direct support, but if you can not find the number or need additional help let us know.