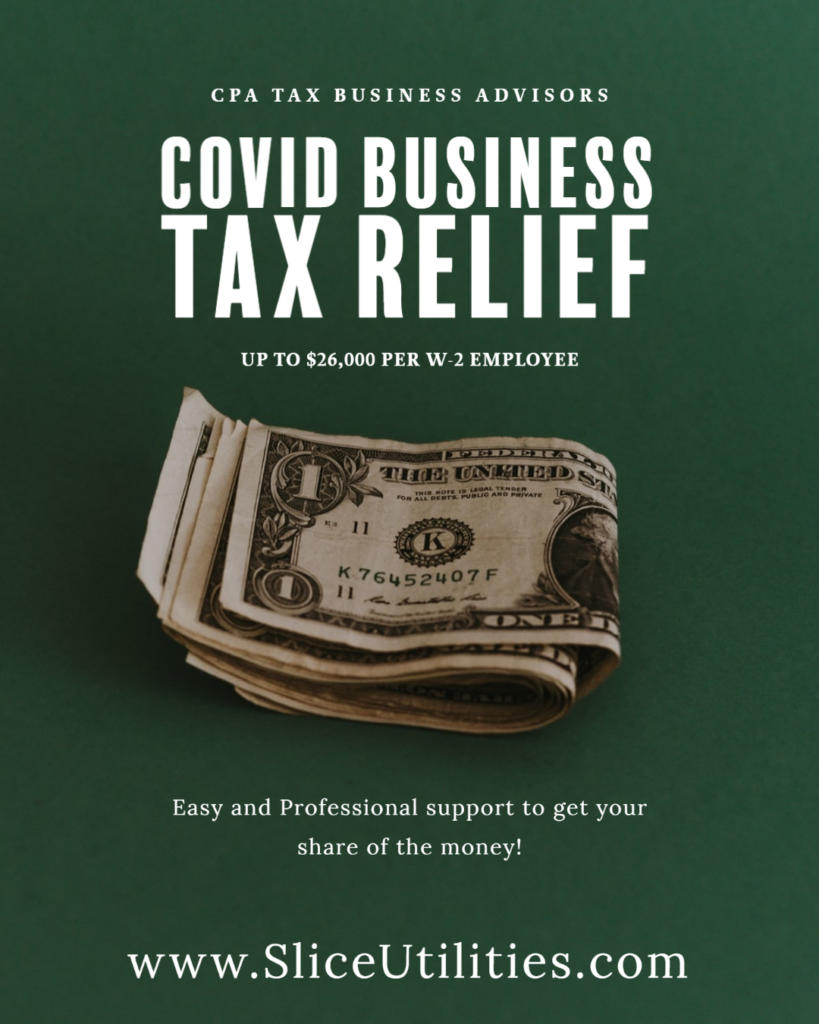 Our preferred CPA Group can help your company get cash!
Business owners get your share of the cash before it is gone.
https://shadowcanvas.com/covid-business-tax-relief-program/
Steps of the process:
1. You will be contacted by our preferred CPA Team.
2. They will require wage reports for 2020 + 2021
3. They will run an analysis to see how much you can qualify for with the program.
4. If you are interested in receiving the grant, we will send you the completed application via DocuSign for your approval before we submit it with the IRS.

Funds take on average 6-8 months to arrive through multiple checks. The sooner the wage reports are sent, the closer they are to receiving the funds!