Free CyberSecurity Tools
We have provided some 3rd party tools and information to help you with computer security issues.
We have broken them down in groups to better assist you.
Ransomware – decrypt your files for free!
Virus Tester – free tool to check for a virus / malware.
Cyber Threat Maps
Free – Online Antivirus / Malware remover
Free – spyware and malware removers
Free – USB Boot | Antivirus / Malware remover
Free – Online Tools for Web Servers and Email Servers
Free – Info and Tools for Server and Network
Free – General Tech Utilities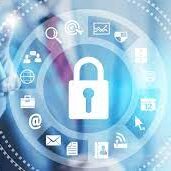 Ransomware Tools to decrypt your files for free:
Anti – Virus / Malware Tools:
More Advanced Cybersecurity is AVAILABLE to protect your business.
The bad actors are only getting better at attacking businesses, is your company protected?
Request A Quote
On request we can provide demos for most of the solutions shown on our website.
General Sales Inquiry
Provide us the information on what services you would like to have quoted.
Customer Support
Most services have direct support, but if you can not find the number or need additional help let us know.