Patch Management & End Point Management
A critical part of Cyber security is to ensure the operating system (OS) and other key applications are updated and patched on a regular basis. Hackers take advantage of security holes in the operating system and common applications as soon as the security risks become knowledge. To help reduce your risks it is important to update and patch your OS and common applications as much as possible.
We have a few systems that can on a routine patch and update your workstations and servers automatically during low use times late at night. This keeps your workstations and servers up to date with the latest versions to help reduce the risk of cyber attacks and protect against the unauthorized exploitation of systems, networks and technologies.
OverWatch Patch Management
$7 month / per device
$300 setup fee
Bundle of advanced patch management tools with no need for onsite server, data vaults, or repositories.
OS Patch Management
Popular Software Updates
Small Endpoint deployment package.
Easy to understand Reports
Self programmable bots
Zero-Hassle Solution
Streamline Inventory
Automated Workflows
Group Policies
Ensure Compliance
Patch Management made easy!
The future of patch management with cloud basis management console. Great to use for cloud VDs, and locally hosted systems. One stop location for all your security updates, patches and popular application updates.
Deploy – load any software on any machine anywhere in the world.
Patch – Update software to fix vulnerabilities across operating systems.
Configure – Manage settings across clients, servers, VMs, containers, and cloud instances.
Patching & Endpoint Management Simplified:
Overwatch Patch enables our expert team to manage all of your organization's endpoints one premise and remote worldwide through the cloud-native console.
Easy to Use
Patch and Software Updates automatically
Respond quickly to discovered issues or emergency patch releases.
Easy to manage patching for onsite or offsite end point devices.
Overwatch – Patch combines:
Zero-Touch, cloud-native endpoint patch management platform from the cyberhygiene authorities at Automax.
24/7 monitoring and management by expert security analysis from the OW Security Operations Center (SOC).

Cyber Security:
We have been helping businesses with technology since 1999 – Omega Magnus Corp.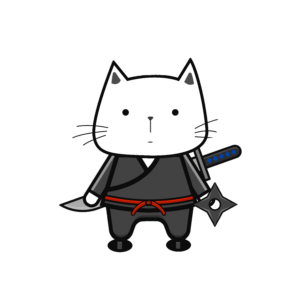 Cyber NiNJA – White SPACE
Let us help improve your cyber security fabric today!
More Advanced Cyber security is avaialbe to protect your business.
The bad actors are only getting better at attacking businesses, is your company protected?
Request A Demo
On request we can provide demos for most of the solutions shown on our website.
Sales Inquiry
Provide us the information on what services you would like to have quoted.
Customer Support
Most services have direct support, but if you can not find the number or need additional help let us know.