SECURITY Camera / NVR System
Physical security is the form of security measures and systems that are designed to deny unauthorized access to campuses, facilities, businesses, entry areas, equipment for the purpose to protect personnel and property from damage or harm.
Physical security also provides notifications, alerts, warnings about potential environmental issues that could cause damage or harm to personnel or property.
We will continue to add more to this section as newer technology comes available.
Provide general idea of your needs and site plan pdf, so we can markup for things like security cameras, access control, alarms and so forth.
WiredIQ Security Camera SYstem
Security Cameras and nVR System
Won multiple awards in 2022 for telephony and SD-WAN.
Complete all-in-one system:
VoIP Phones
Firewall / Network Security
Camera Security System
Burglar Alarm
Environmental Alarms
Access Control
IOT supported
Great choice for a fully managed hardware and service solution for SMB, Retail, Restaurants, Multisite locations, Fast Food, GYMs, Gun Stores, and more!
24/7 live monitoring of systems, internet, and security.
365x24x7 business support
Ask us to schedule a online demo of the platform and features.
Complete one stop shop for VoIP Phone System, Network Security, Security Camera System, Access Control, Burglar Alarm, IOT sensor management.
Reasonable priced for SMB, Hotels and Restaurants.
This is all your IT needs under one system and support center for support at a reasonable price.
Multiple hardware configurations to meet the client needs.
SMB to Enterprise Solution
White Gloves support, with 24/7 monitoring of systems for security, internet and hardware issues.
They will identify and fix issues before you realize that you have them!
They are a turnkey solution, including installation of their firewall, integrated VoIP phones, security camera system, physical access system / Burglar Alarm and more.
Centralized Web Console to managed all your locations with BrainBoxes from the web.
Firewall
Virus Blocker
Intrusion Prevention
Threat Prevention
Web Content Filter
Bandwidth Control
Application Control
SSL Inspector
WAN Balancer
SD-WAN
WAN Failover
Web Cache
VPN
Advanced Reports
Policy Manager
Directory Connector
VoIP Phones
Access Control System
Security Cameras
IOT Device support
24/7 live monitoring
HIPAA compliant
PCI 3.0 compliant
Latest in Digital Cameras options to choose.
POS Integration

Burglar Alarm System

Access Control
HIKVISION NVR and Cameras
One of the most used solutions in business security cameras with many options.
HIKVISION tends to lead the industry in new features, digital technology, and integration.
If you wish to have one of our specialist reach out to provide more information then let us know.
Verkada
This company is very popular with IT security as a complete solution for camera, access control and IOT systems.
They are kind like Apple of Camera Security.
They are expensive and will require IT professionals to program and maintain the equipment correctly.
If you want one of the most advance systems and have the money to pay for it. Then this maybe the system for you to choose.
Ask us to schedule a online demo of the platform and features.
VERKADA has very advanced camera system, with access control, and alarms all combined.
All controlled from a cloud platform.
If you wish to have one of our specialist reach out to provide more information then let us know.
Cyber Security:
We have been helping businesses with technology since 1999 – Omega Magnus Corp.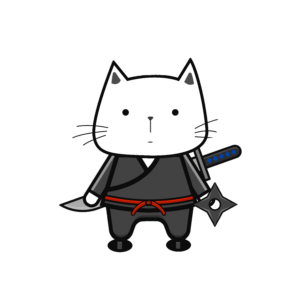 Cyber NiNJA – White SPACE
Let us help improve your cyber security fabric today!
More Advanced Cyber security is avaialbe to protect your business.
The bad actors are only getting better at attacking businesses, is your company protected?
Request A Demo
On request we can provide demos for most of the solutions shown on our website.
Sales Inquiry
Provide us the information on what services you would like to have quoted.
Customer Support
Most services have direct support, but if you can not find the number or need additional help let us know.