Choices of ENDPOINT Security (EDR)
Endpoint security refers to securing endpoints, or end-user devices like desktops, laptops, and mobile devices. Endpoints serve as points of access to an enterprise network and create points of entry that can be exploited by malicious actors.
Endpoint security software protects these points of entry from risky activity and/or malicious attack.
Endpoint security systems protect these endpoints on a network or in the cloud from cybersecurity threats. Endpoint security has evolved from traditional antivirus software to providing comprehensive protection from sophisticated malware and evolving zero-day threats.
Below is some of the leading Endpoint security services that we can offer.
The new term for Computer Antivirus was Endpoint Security. But now the name for most cloud managed antivirus has grown into being called EDR – meaning Endpoint Detection and Response.
In general our Antivirus offerings have grown into an integrated endpoint security solution that combines real-time continuous monitoring and collection of endpoint data with rules-based automated response and analysis capabilities.
Volume Prices – costs can scale with higher license volume.
Provide a general idea of amount of end points. Then we can provide a more realistic price per month before you sign up.
Some additional services that can be layered with your (Antivirus EDR Solutions from above).
MORPHISEC
ZERO Trust + Moving Target Defense
Stop ransomware, Zero-Day, and other advanced threats.
System design from the NIST / concept Zero Trust Architecture ZTA 800-207
$3.50 per end point / montH
$8.00 per server / month
"Moving Target Defense prevents unknown and zero-day attacks by using system polymorphism to hide application, operating system and other
critical asset targets from adversaries in an unpredictable manner, leading to a dramatically reduced attack surface and security operational costs."
By manipulating the memory of core systems and applications it hides vulnerabilities, weaknesses, and critical assets from threat actors without disrupting current NGAV, EPP, or EDR functionality. This process ensures that zero-day, ransomware, and other advanced attacks are stopped before they can do damage.
Stops attacks before malware deploys and/or does any damage, and it does so without straining device resources, requiring any intervention from human analysts, or even necessitating a strong internet
connection.
Breach prevention solution leverages the same kind of polymorphism used by advanced threats to avoid controls for the benefit of defenders.
In doing so, we give organizations the ability to stop threats from unknown vectors, such
as ransomware, new malware, and new variants of malware, even when they don't have recognizable signatures or deploy from device memory.
PREMIUM AD Blocker
DefensX (isoolATE)
Per month per Device
Core: $2.00
Core Plus: $3.50
Premium with Ad Blocker: $5.00
Content Filtering for Latop, Computer, Server, Tablet and Phone
Good protection for all size companies.

Protects against fake websites, phishing, stolen passwords, and no detect Ad Blocker.

Anywhere protection for onsite and remote employees.
Premium Ad Blocker is one of the best Ad Blockers we have ever seen. Clean up a website to make it run faster and be less clustered by removing all the advertisements on the web page.
Premium Remote Browser Isolation:

Isolate the browser from the computer. Where all the real time content and code instruction are processed in a secure environment with your computer just viewing it.

Works on PC: (browsers supported)

Google Chrome and Edge

Tablet Phone: (browsers supported)

Apple IOS and Google Chrome
CyberSecurity:
We have been helping businesses with technology since 1999 – Omega Magnus Corp.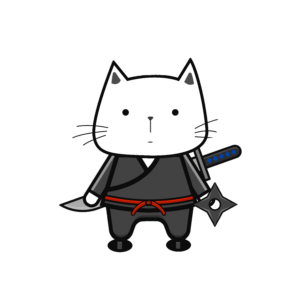 Cyber NiNJA – White SPACE
Let us help improve your cyber security fabric today!
More Advanced Cybersecurity is AVAILABLE to protect your business.
The bad actors are only getting better at attacking businesses, is your company protected?
Request A Demo
On request we can provide demos for most of the solutions shown on our website.
Sales Inquiry
Provide us the information on what services you would like to have quoted.
Customer Support
Most services have direct support, but if you can not find the number or need additional help let us know.